Cliftonettes N.C. will only link to companies and organisations which we consider to be reputable. However we cannot be held responsible for the content or security of any included websites.

The National Governing Body of Netball which displays all information relating to national and international netball matters.

The Regional Governing Body based at Loughborough University Netball Centre displaying all netball matters relating to the region.

Intosport is split into 4 main sections:
Play Sport
Coach Sport
Run Sport
Partner Pages
All of these sections provide sporting information relevant to Nottingham and Nottinghamshire whilst providing links to other organisations involved within sport.
For the best in Netball training and coaching resources written by Betty Goldsworthy A.E.N.A. Advanced Coach, former England player and National Coach.

For more information look in the Netball essentials directory in the back section of the magazine.

Sportplan Network of coaching based websites
This website gives you all the resources you need to be a better netball coach and improve the performance of your players.
It is part of the Sportplan Network.
UK Coaching Certificate

A brand of Coachwise Ltd. it has been creating and delivering how to sports titles, training tools and education content since 1987.
Many of the exclusive titles are produced in partnership with the leading experts in sports education and training in the UK.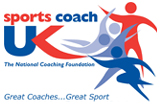 The National Coaching Foundation SCUK is a UK registered charity leading the development of coaches and the coaching system in the UK.
Better Coaching... Better Sport.
Orders help to develop and advance sport in the UK.
A new company specialising in Make Over Parties from the age of 13 upward.
We offer hair and beauty packages for parties as small as 2 and up to 20.
Make Over Parties are the new way of socialising with your friends, relatives or just your best mate and are tailored to suit your needs.